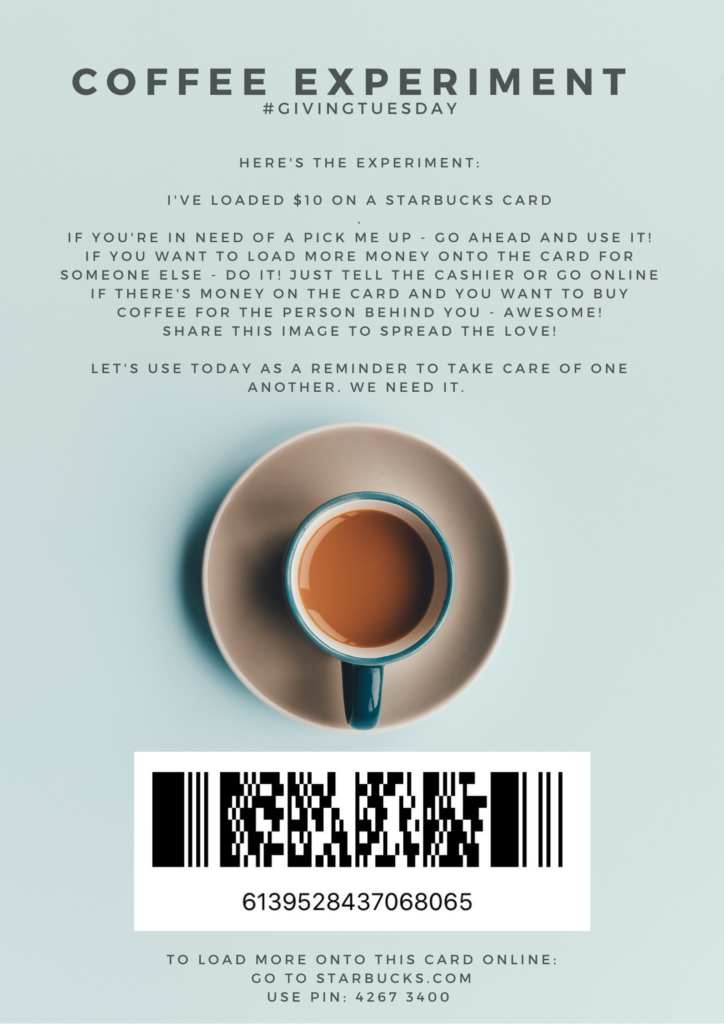 Here's the experiment:

I've loaded $10 on a Starbucks card.

If you're in need of a pick me up – go ahead and use it!
If you want to load more money onto the card for someone else – do it!
If there's money on the card and you want to buy coffee for the person behind you – awesome!

At the end of the day, I'll give whatever money is left to someone in need.

Let's use today as a reminder to take care of one another. We need it.

(To use the card or load more money, just show this barcode or number at the register. They'll know what to do)

To load more onto the card online:
Go to starbucks.com
Use PIN: 4267 3400

Like, tag, and share!

#GivingTuesday

———

Go to the website (not the app), click "my account" at the top of the page, click "cards", click "add card", select "someone else's card", enter the card number below the SKU, then enter the pin – 4267 3400.

Any additions to the card are anonymous, which is half the fun!